Our Lovers Cabin awaits you!  A wonderfully romantic cabin, The Lovers Cabin is nestled among green trees and has a beautiful view of the Sea of Galilee and the surrounding mountains, promising you a wonderful holiday.  The cabin is brown log wood on the outside, but inside a surprise awaits you.  Decorated in the style of Provence in France, it is all white wood, with delicate touches of light blues and mauves, with glass lamps and chandeliers.  Romantic and light, you will not want to leave your cabin. Everything in this cabin is for your pleasure, from the wood-burning fireplace in winter, to the enormous Jacuzzi and the delicious coffee from the espresso machine, and the heated pool outside.
We look forward to welcoming you,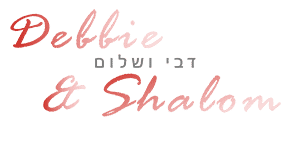 In the Lovers Cabin you will find:
• A veranda with a wooden deck to enjoy the breathtaking views
• A 4 meter diameter pool, to cool down in during the hot months, heated in winter
• A Jacuzzi surrounded by colorful, romantic candles
• A romantic fireplace to curl up in front of on those cold winter nights
• A separate bathroom with an especially luxurious, rain forest- type shower head
• Fluffy towels and gowns
• Espresso machine for delicious coffee
• A large, comfortable double bed with pretty sheets to put you in a romantic mood
• Wine, chocolates and seasonal fruits
• A dining area
• Air-conditioning
• A completely functional kitchen with microwave oven, fridge, coffee corner, milk, yogurts, biscuits, crackers, jam and butter
• A comfortable sitting area, with games, cards, magazines and TV
• "HOT" TV 
A delicious breakfast can be ordered at additional cost to the cabin.
A dinner prepared by a chef can be ordered to the cabin at additional cost
You can order a single or double massage to your cabin, to be paid seperately, by our professional masseuses
On the premises of Or Bereshit (First Light cabins), is Debbie's Stained Glass Gallery, where you can buy gifts or order (in advance) a 2 -3 hour workshop.
In the summer months you have free entrance to the main swimming pool on the moshav.
You can find nice walks, galleries, restaurants (vegan and vegetarian), outlooks to the views and jeep tours in Amirim.
In Amirim we have facilities for the religious, including kosher meals, a synagogue and a mikve.