Or Bereishit, Vegan Friendly Cabins.

In Israel, the mark of "Vegan Friendly" is the official body that overseas and recommends places that are truly friendly and "safe" for vegans to eat in and to visit.
Or Bereishit cabins in Amirim are proud owners of the mark of "Vegan Friendly", given to us after a visit of 2 days by the head of the Vegan Friendly organization in our cabins. We are committed to offering vegan food and beverages to our vegan guests, while taking care to always be kind to animals and all living things and to being ecologically minded in the furnishing of our cabins. Our vegan-friendliness is based on the following principles:
– Vegan nutrition for guest requesting it
– Moral principles
– Promise to be ecologically and environmentally friendly
– Moshav Amirim is a vegetarian/vegan holiday village in the Upper Galilea
Our promise to our vegan guest: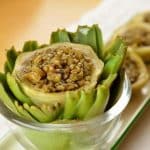 1. When staying in our cabins, you will be given soya milk instead of cows' milk, delicious halva treats instead of milk chocolates, home-made jams and a bowl of fresh fruits.
2. If ordering breakfast you will receive a veritable feast of vegan delights, from a variety of salads and fruits, a savory vegan frittata or a sweet pancake, fruit juice and home-made non-dairy bread rolls which do not contain eggs.
3. There is also an option to order in a delicious lunch or dinner which is completely vegan, made by our local chef, a vegan himself. His menus are based on seasonal produce and they change with the seasons accordingly. The meals can be ordered and paid for directly to him.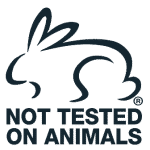 4. All soaps and shampoos and cleaning products in the cabins are vegan friendly, meaning that they have not been tested on animals.
5. All the bedding is made out of man-made fibers, and do not contain feathers or leather.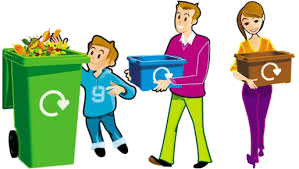 We, as owners of Or Berieshit cabins, believe in the importance of being ecologically and environmentally conscious and to live accordingly.
We recycle every product and garbage that can be recycled and make sure that we do not leave a serious carbon footprint on the beautiful piece of earth that we occupy.
We use fabric shopping bags when visiting the supermarket and only use biodegradable plastic bags for garbage.
Amirim: a vegan and vegetarian holiday village in the Upper Galilea:

Amirim was founded in 1958 by a handful of ideological member of the vegetarian and vegan movement who wished to establish the first vegetarian/vegan/ecological village in Israel, based on healthy eating, organic farming, without the farming of animals for the food industry.
The houses on the Moshav are all nestled amongst the natural backdrop of oak, pine and carob trees with air that is so fresh it is hard to believe. The scenery is beautiful, with most houses and cabins overlooking the Sea of Galilea, the Arbel Cliffs and the Tabor Mountain with its monastery on top. The atmosphere is peaceful, quiet and relaxing, in a rural setting.
Amirim offers a few vegetarian/vegan restaurants, options to order meals to your cabin, a few artists' galleries, beautiful walks and outlooks onto breathtaking views, massage treatments and jeep trips into the surrounding areas.
The people of Amirim have profound respect for nature, for the principles of vegetarianism and veganism, kindness to animals and taking care of body and soul. They are an accepting community, with love for people and nature.