Amirim, to holiday in Israel and to feel as if you were overseas.
The new roads built in recent years have made Amirim more accessible to the center of Israel. When driving in the Upper Galilee you will immediately feel and see the difference:  the scenery is greener, the air cleaner and cooler and even the light seems different.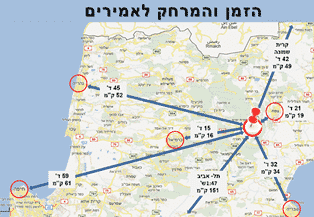 When arriving in Amirim, open the windows, breath in the fresh mountain air, listen to the birdsong and look out on the mountainous scenery and the Sea of Galilee (Kinneret). All this is here in our small country, not overseas.
Amirim belongs to the Regional Council of Marom HaGalil, Upper Galilee, Northern Region.
– Kibbutz in our area:  Parod, Moran, Inbar
– Moshavs in our area: Amirim, Abirim, Dovev, Dalton, Chazon, Tfchot, Kfar Shamai, Kerem Bein Zimra, Meron, Kfar Choshen, Shazor, Shefer.
Community settlements in our area: Or Haganuz, Biriyah, Bar Yochai, Calanit, Kfar Chananya, Livnim, Umukah, Kditah.
– Tcherkesi Village in our area: Raichaniya
– Druze Villages in our area: Ein el Asad, Pekiin, Beit Jan.
When you have enjoyed your cabin and are ready to explore,
Amirim is very close to two lovely cities, Safed and Karmiel.  The atmosphere here is relaxed and peaceful and Amirim offers many zimmers within a wide range of prices.  Once you have decided to make your holiday in the north, you can choose between romantic cabins for two or family suites, decorated in good taste.  Amirim offers all options.Amirim is especially attractive to holiday makers.  The moshav is filled with forested areas and is very green.  Click here to enlarge the map of Amirim:
Amirim offers romance, relaxation and peace, amazing views and is a perfect place to chill out.
Walking in Amirim: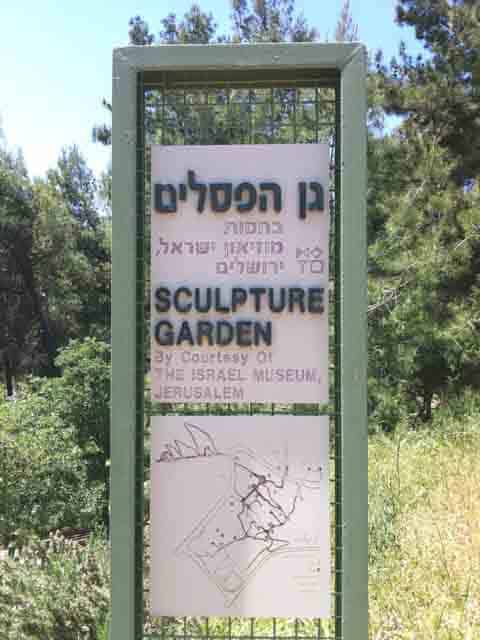 – The Sculpture Garden: 5 minute car ride from Or Bereshit in Amirim: Inside the moshav, in the middle of the green forest, you will find the Sculpture Garden, consisting of about 20 original statues, gifted to Amirim by The Israel Museum in Jerusalem. The sculptures are by both Israeli and International artists, such as Plombo, Reikenati and others.  The area is lit at night and is well worth a visit.
–2 outlooks onto breathtaking views of the Sea of Galilee:
"Mitzpe Menachem" and "Mizpe Kinneret" are about a 5 minute drive from Or Bereshit (First Light) cabins.
"Mizpe Menachem": on the east side of Moshav Amirim.  The outlook is named after Captain Menachem Kashtan, a pilot who fell in the Yom Kippur war in 1973.  The monument in his honor is in the form of a fighter plane, with the nose pointing towards the Sea of Galilee.  Parts of the plane are from his original aircraft.  From this outlook you can see the Sea of Gailiee (Kinneret), Nachal Amud and Tzuk Arbel. Address: Rechov HaOranim where it meets with Rechov Mitzpe Menachem.
"Mizpe Kinneret": Not too far from Mizpe Menachem, you will find Mizpe Kinneret in the shape of an amphitheatre. Relax on the benches over looking Kamun Mountain on the left, Kfir Mountain and the Shefer Fortress.  To the south you can see Tzuk Arbel and The Sea Of Galilee (Kinneret).  To the north you can see the mountains of Ramat HaGolan.  Directly below are Kibbutz Moran and Kibbutz Parod and the Ein Kamonim cheese farm.  During July/August, on Friday evenings, you can watch the Sunset Performance, consisting of light, enjoyable music in different styles, with flutes, guitars and other instruments.  It is quite breathtaking, looking out on the beautiful scenery and listening to the soul-warming music, sprawled out on the lawn or benches.  It is recommended to bring a light cover to wear as it can sometimes be a bit chilly.  Address: at the end of the main road that leads from the entrance of Amirim.
3 walks to enjoy in Amirim:
Each of these paths are 4-5 minutes drive from Or Bereshit (First Light) cabins.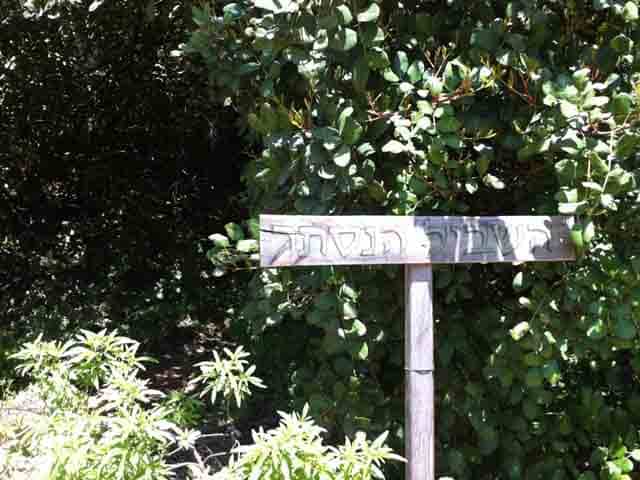 The Hidden Path:
This is a beautiful walk through forested paths and ends up at the outlook Mitzpe Kinneret, with it's beautiful views
The Forest Walk: In the north of Amirim, at the end of Rechov HaAlonim.  A curvaceous walk amongs Mediterranean natural forest, with beautiful views of Moshav Amirim, Mount Miron, Kinneret, South Ramat HaGolan and the mountains of the Lower Galilee.
The Path to the Goat Cave: a halve closed cave, from which there are panoramic views of the Sea of Galilee, Nachal Amud, Achbara, Tzuk Arbel right to Tiberias.
Enjoy a meal in restaurants in Amirim and the north: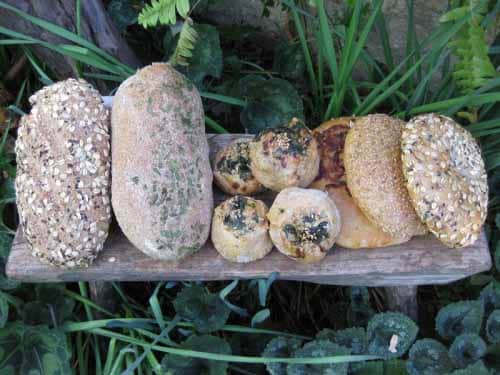 – a 6-7 minute drive from Or Bereshit (First Light) cabins you will find
"Lechem Beit 77",  a bakery serving light meals and baked goods from whole wheat flour.
04-6980984.
Art, artists and other attractions in Amirim:
There are a few galleries in Amirim of local artists. It is wise to call ahead before visiting.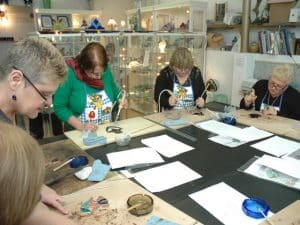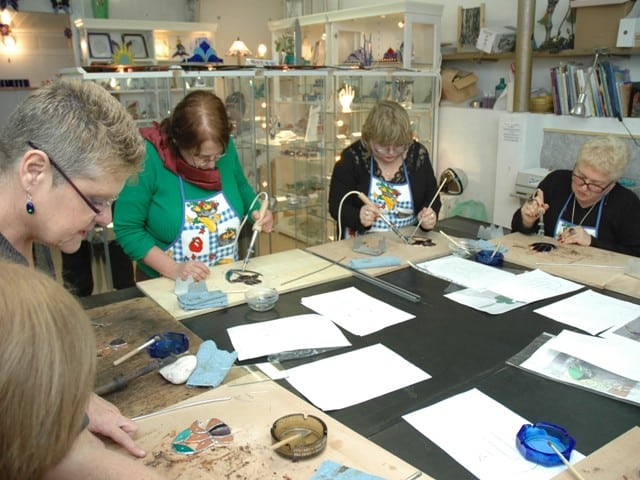 Debbie's Stained Glass Gallery, Amirim: at Or Bereshit (First Light)Cabins, you will find Debbie's gallery for stained glass items.  Here you can purchase gifts made from stained glass, such as jewelry, candle holders, frames, clocks, lamps, tables and much, more.  Debbie works in fused glass, tiffany stained glass, glass painting and glass mosaics.  You can book a stained glass workshop, in which you will learn how to cut class and make a suncatcher which you will take home with you.  Book workshops at least 3 days in advance.  Debbie: 054-4947691
Click here for more information >>
Sharir Judaica and Art Gallery, Amirim:  At Etti's gallery you can find paintings, gifts, judaica, original handwork, ceramics, drawings, prints and jewelry.  Please call ahead.  Rechov Mitzpe Menachem,
050-2986285, 052-4617961, 04-6989233 – Etti Sharir.
Beit 77-Gallery for wood art, natural products, bakery, Amirim: at the bakery you can find savoury baked goods made from all natural products and whole flours, wooden items, a section selling natural  and organic products, hand sewn and embroidered items.  Wi-Fi. 04-6980984.
Music Project:  recording studio, Amirim. For professionals, a recording studio with a completely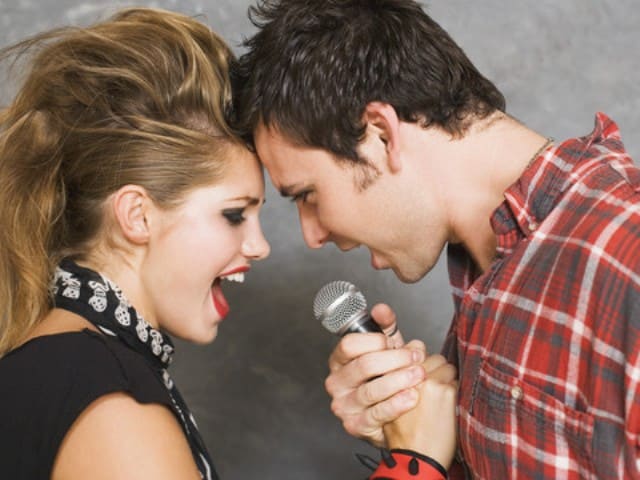 different atmosphere for musicians, singers and musical groups looking to disconnect from the hustle of city life, to be in a zimmer and to jam in peace and quiet.  For amateurs – solo, duets or families.  Karaoke with a selection of songs and a disc to remind you of the time you spent in the studio.  Open all week.
Adi Druker: 057-4881255; 04-6990501.
Tarrot card reading: Nechama 052-3716939.

Music Performances at Chemdat Yamim:  At Chemdat Yamim, a settlement of one family, at the top of a peak of Mount Meron, at a height of 800m above sea level, you can attend concerts and performances of well known and lesser known singers and bands from Israel.  All through the year you can hear rock-and-roll, jazz, classic and world music.  Special performances that appear in festivals all over Israel, as well as overseas. Chemdat Yamim, Recitals and concerts: 04-6989085. [email protected].  Tickets: 04-6989423 or 052-7021362 or 052-5758844.
Amirim swimming pool: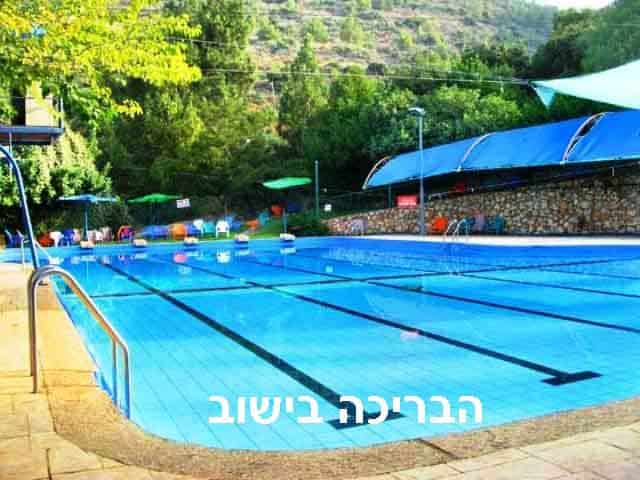 In the peaceful moshav Amirim you will find, in a wadi winding southwards, among the trees, the swimming pool, surrounded by natural forestry and green grass.
As visitors to Or Bereshit (First Light) cabins, you have free entrance to the swimming pool during the summer months.  There is
 a main pool with marked swimming lanes, a paddling pool for children, a kiosk, showers and a grassy area with chairs and umbrellas.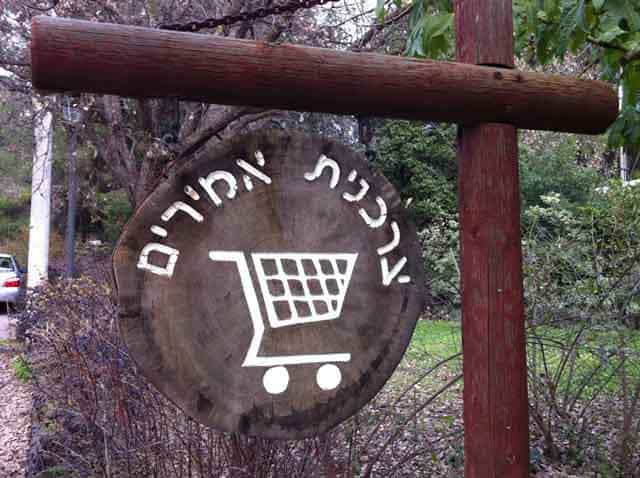 Grocery store:  Amirim's grocery store is well stocked with healthy foods, drinks, snacks and fruit and vegetables. Rechov HaOranim next to the moshav offices 04-8262212.
.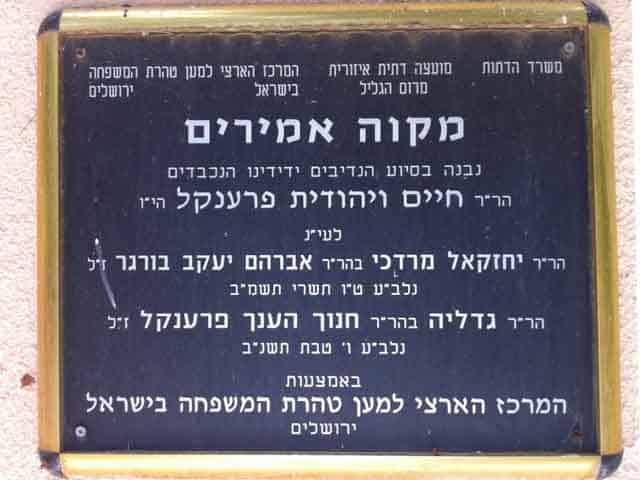 Synagogue and Mikve:   Amirim is a secular moshav, with an Orthodox synagogue.  The synagogue is active on Friday and Saturday all through the year and on holidays, as well as daily in summer after Tisha B'av. Rechov Ha'Rimonim.
A few minutes walking distance from Or Bereshit (First Light) cabins, you can find the synagogue of Shefer.  There the synagogue is active daily, all through the year.
In Amirim there is a mikve for women.  Men can use the mikve at Bar Yochai, a few minute drive from Amirim. Click here for more information on the Synagogue and mikve in Amirim.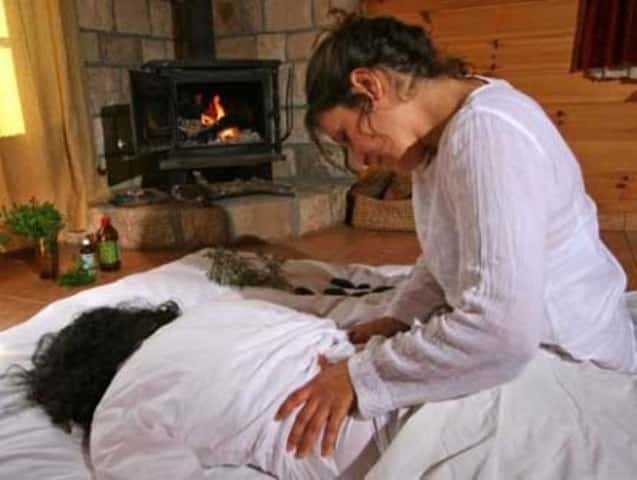 Massage treatment:  we highly recommend the massages that come directly to you in your cabin. We have professional masseurs who will leave you feeling relaxed and peaceful.
Click here for more information on massages >>
Looking forward to spoiling you,
Shalom and Debbie
Or Bereshit – Zimmers in Amirim
A perfect experience for couples in love
054-5747691